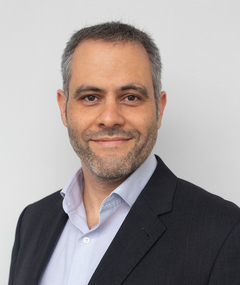 Toni Dorta is an IT Executive living in Tenerife (Canary Islands).
He works with organizations to boost their teams, through leadership, digital transformation and the improvement of their business processes.
His mission is to help companies and their teams to be more productive, add value to their activities and enhance their business processes.
Currently, he works as Business Development Manager at  KuFlow.
He has executive experience, in leading work teams, building corporate culture, defining the company's vision and establishing the strategy of the organization.
He has more than 10 years of experience as an IT Consultant, in which he has participated and led projects of technological innovation and digital transformation. His experience includes business process analysis and process reengineering, solution design, user training and technological solutions implementations.
He has hands-on experience and knowledge as a Project Manager, with a Project Management Professional (PMP) certification and an Agile Certified Practitioner (PMI-ACP) certification [more info]. He performs project planning, set schedules and monitors performance. Manages teams and leads the dialogue with the client, involving conflict resolution and risk management.
He is a speaker, with teacher skills training and experience in various fields such as education, technology and health emergency. He has spoken at conferences and taught several courses for the Fundacion General Universidad de La Laguna.
Do not hesitate to contact him by the section of this site.