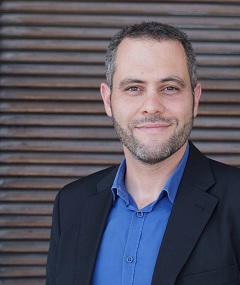 Toni Dorta is an IT Executive living in Tenerife (Canary Islands).
He works with CEOs and executives to better manage their organizations.
His mission is to help companies and their departments to be more productive, to add value in their activities and enhance their business processes.
Currently, he works as Chief Executive Officer (CEO) at ValoraData and Chief Strategy Officer (CSO) at Grupo Valora.
He has more than 10 years of experience as an IT Consultant, in ERP SAP implementations, E-Commerce projects, CRM implementations, EDI integrations and custom web applications. He analyzes business processes of companies, detects inefficiencies and identifies opportunities for improvement. He designs technological solution to implement, customizes ERPs and develops specific functionalities. He trains users and support them to ensure a successful implementation.
He is a Project Manager, with a Project Management Professional (PMP) certification and an Agile Certified Practicioner (PMI-ACP) certification [more info]. He performs project planning, set schedules and monitors performance. Manages teams and leads the dialogue with the client, involving conflict resolution and risk management.
He is a speaker, with teacher skills training and experience in various fields such as education, technology and health emergency. He has spoken at conferences and taught several courses for the Fundacion General Universidad de La Laguna.
Do not hesitate contact him by the section of this site.